This month is all about taking confident action in the warrior Aries goddess energy! In order to do this, we must shed layers of disillusion and self sabotaging patterns and past beliefs. These no longer serve you and as you focus more on the end result of letting them go, it will be easier to do so.
What patterns are you releasing right now?
Maybe it's the idea that you can only receive so much love and happiness in your life. Or maybe it's the false belief that you can't make more money in your spiritual business. Whatever it may be, take advantage of this time to say goodbye to these self limiting beliefs.
You deserve everything your heart desires!
Even those big, crazy, scary dreams you have.
Nothing is out of reach if you believe in yourself and take confident and consistent action towards it. 
Use this warrior goddess energy to go after your deepest hearts' desires and move forward in every aspect of your life and business.
The best thing about this powerful energy is that you don't have to work in it alone. There is always a crystal out there that wants to work with you and help you heal whatever trauma is holding you back!
Today's featured crystal is this gorgeous Malachite pyramid. This represents divine will and action and it's a great stone for manifesting.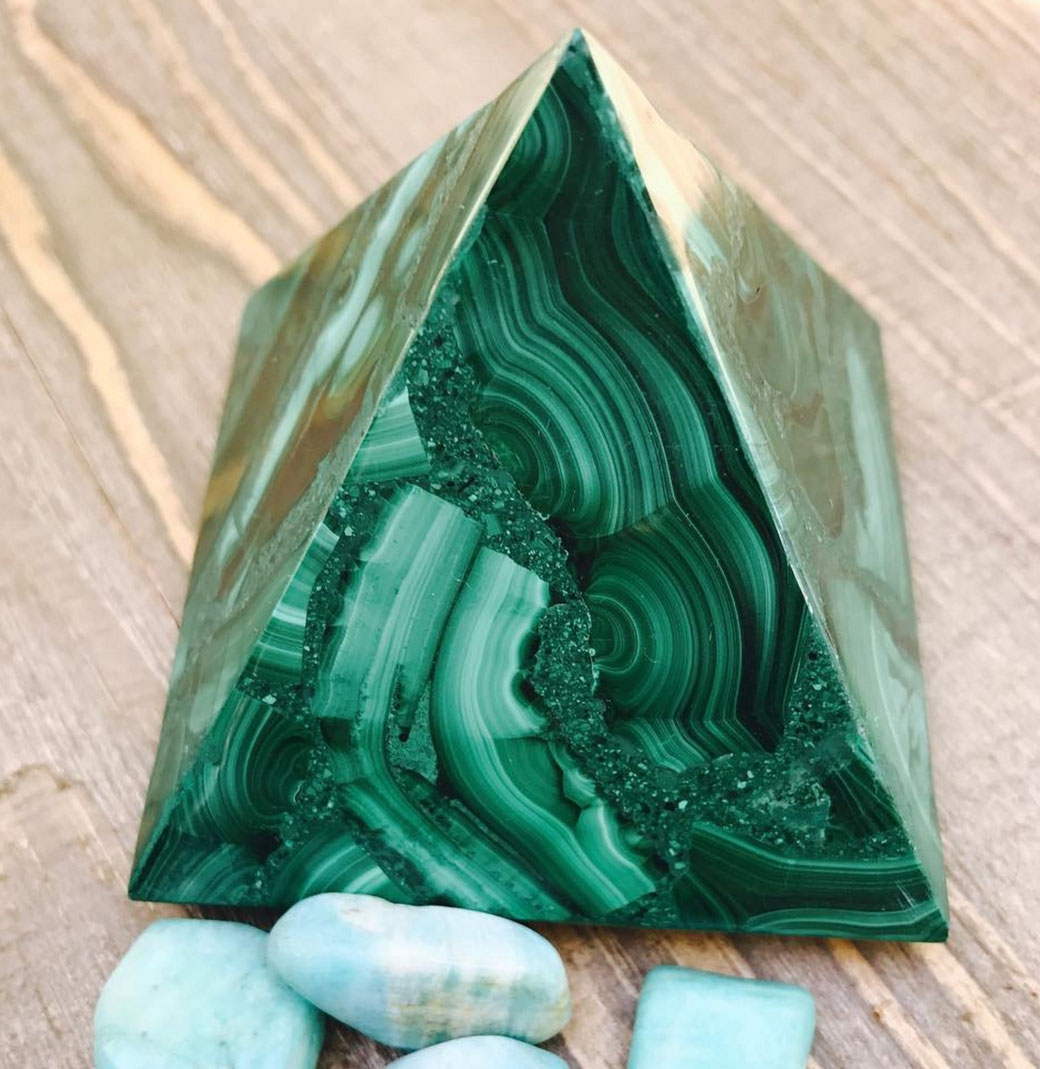 If you want to learn more about crystals and build your crystal collection, sign up for Sacred Stones Crystal membership today! You'll receive a magical box of handpicked crystals delivered to your door each month. 
Each month has a theme centered around healing and transforming your life and business.